RECFA - Prague 2000
<!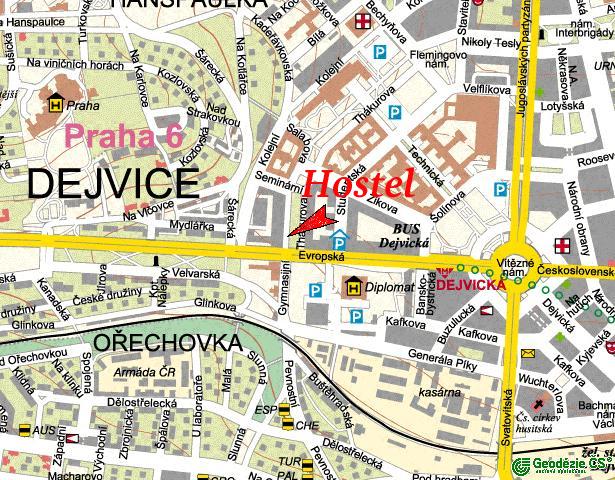 Accommodation :



Masarykova kolej
Thakurova 1
Praha 6
Tel : +420-2-33051238
Fax : +420-2-33051112

All delegates will be accommodated in this place, where also the meetings (open and closed sessions) will be held. Delegates do not need to arrange their accommodation and reservation individually, but they have to inform the organisers about their participation. Cost of a single room with shower and WC will be about 60 CHF.
The hostel is located near the main road from the airport. From the airport you can use bus 119 ( to the end-station Dejvicka), from the city use metro line A to the station Dejvicka. From there the hostel is about 5-10 min. walk (see the map).
Arrival: Assumed arrivals on Thursday 6.4.2000 and departures according to individual wishes
Conference dinner is planned on Friday 7.4.2000 at 20:00
Delegates interested in excursion in Prague on Saturday afternoon are kindly requested to inform the organisators.